Name: Jesse Green | Hometown : Harcourt, Iowa
---
Tell me about your connection to POET.
---
I farm 21,000 acres with my father, brother and nephew. Twelve years ago we were approached by POET, and we have been bringing our corn to them ever since. POET has been a great addition for producers in this community and for the quality jobs it provides. I won't forget the excitement of having a new investment and a new industry coming to our area. It was during that time when my father decided to invest in on-the-farm storage to accomplish two goals: to be a more efficient operation during harvest and to be a reliable supplier to POET to ensure longterm success.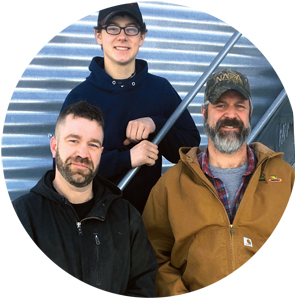 ---
How did you first hear about POET PAC?
---
A few years ago I was asked by POET to encourage my neighbors to engage our congressmen and ask them to support the Renewable Fuel Standard. To do this, I gathered letters from other producers and made my contribution to POET PAC.
---
Why do you give to POET PAC?
---
I firmly believe that producers are a small portion of the population, and they need to utilize every tool they have to get the ag message out there. We need a seat at the table. Producers continue to have more challenges each year which means our voice needs to be stronger. The PAC helps accomplish this.
---
Why should others give to POET PAC?
---
We cannot take for granted the various organizations that represent agriculture in Washington. Giving to POET PAC strengthens the voice of biofuels, which will ultimately impact all producers in a positive way. It takes financial support to do this.
---
Is there anything else you want to share with our readers?
---
Do not take the resources we have for granted. Those of us in the ag business have a good thing going and our future is bright. We are the leading producers of energy around the world, and the increase in ethanol consumption makes that possible. I am extremely grateful for POET and how they actively support my community and many others. We need to work together to make our voice strong and help push the need for biofuels forward locally and in Washington. Your gift to POET PAC will make that possible.
Name: Lawrence Schwanke | Hometown : Farms in Stewartville, MN, and also has a residence in Minneapolis
---
Tell me about your connection to POET.
---
In the mid to late 1990s there were a number of ethanol plants starting up. When the effort was made to get the one started in Preston, I was interested in being involved because it added value to the corn I grow. From there I joined the board and have served multiple terms.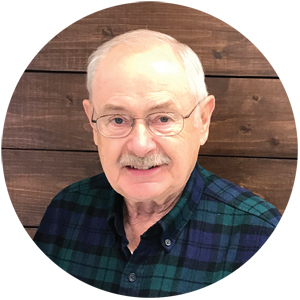 ---
How did you first hear about POET PAC?
---
Through my involvement on the board. The Preston general manager and POET representatives from Sioux Falls explained the importance of the PAC and how the dollars strengthened the rural voice in Washington.
---
Why do you give to POET PAC?
---
I think giving to the PAC adds value to the corn we grow. The future of producers is greatly influenced by those who create the regulatory climate in Washington. Too often these individuals do not support renewable fuels and are not good for our industry. The investment we have made in the biofuel industry will be more successful if we have true champions in Washington. Giving to the PAC is my opportunity to take action to help elect representatives and senators who have some understanding of the industry. This gives producers a greater chance to have a successful renewable fuels industry.
---
Why should others give to POET PAC?
---
When you buy a tractor you make a significant investment in your farming operation. As time passes the tires wear out and it isn't as effective as it was when the tires were new. If you don't invest in new tires, you are going to use more fuel, less work will get done and you are not going to really utilize the investment to its best advantage. Like a new tractor with good tires, your investment in the biofuel industry is an important asset for you. Investing in POET PAC allows for you to have a positive impact on that legal and regulatory environment that influences how successful the renewable fuel industry will be. If you don't, you allow Big Oil to shape the legal and regulatory environment that producers depend on, and Big Oil is not known as a friend to farmers and ethanol.
---
Is there anything else you want to share with our readers?
---
I think that POET has done a good job of hiring people to work in government affairs in Washington. They know the lay of the land in D.C. and use PAC dollars to educate and build relationships with those who support biofuels. The more dollars available, the more effective the POET government affairs representatives can be. It is important to remember that we cannot match the deep pockets of Big Oil but we have a powerful message, and your support of POET PAC will get that message out.
Contributions to POET PAC are not tax-deductible for federal income tax purposes. Contributions to POET PAC will be used in connection with federal elections and are subject to the limits and prohibitions of federal law. The maximum an individual may contribute to POET PAC is $5,000 per year ($10,000 per couple). Corporate and foreign national contributions are not permitted under federal law. Please make checks payable to POET PAC. Federal law requires us to use our best efforts to obtain and report the name, mailing address, occupation and name of employer for each individual whose contributions aggregate in excess of $200 per calendar year. Your contribution to POET PAC is strictly voluntary.
PAID FOR BY POET PAC
---