---
In the last issue of Vital, Lowell Broin summed up the driving spirit behind the birth of POET.
---
"The government was paying to leave land idle," he said. "Why should we leave it idle?"
---
That idea on a small Minnesota farm sparked the family ethanol plant that would pave the way for the company we see today. Little did they know at the time what their idea would really mean, not only in rural communities, but for the entire nation.
---
Today, we have a clearer picture of the impact that POET has on the fortunes of America, thanks to a recent economic impact survey we commissioned.
---
These results are covered in more detail later in this issue. A few highlights from that study show that nationally, POET generates
---
• $13.5 billion in sales for U.S. businesses
• $5.3 billion for the U.S. Gross Domestic Product
• Nearly 40,000 jobs across many sectors of the economy
• $3.1 billion in income for U.S. families
---
These numbers are not just POET's spending and production. These numbers reflect the economic activity we generate through business-to-business transactions, which span industries such as farming, chemicals, transportation and more. These numbers also reflect the increased economic activity at restaurants, hardware stores and more thanks to the new income generated by the plant.
---
POET's impacts often cross state borders and ripple throughout the country. But the effects at the local level in small counties across the Midwest are most visible. Our plants are changing communities for the better.
---
Our investors, many of them farmers themselves, are well aware of this. This was in fact a primary reason they chose to invest in ethanol production, and it further solidifies POET's roots in agriculture.
---
Of course for all of the good things POET does for its communities, it also receives phenomenal support from its stakeholders. We understand that we owe much of our success to the great people who live in these communities: those who work at POET, those who supply us grain, those who are simply supportive of POET as a part of the business community in their town. Each of our plants take great pride in being an integral part of that town's identity. We all have "hometown pride"!
---
Our communities give of themselves to us, and we give back. It's a proven recipe for mutual success.
---
We're in the business of ethanol production for a lot of good reasons, not the least of which is that it's a strong industry rife with opportunity for an innovative company like POET. Besides being good business, it improves our environment and the agricultural economy. POET's production alone potentially offsets nearly $5.5 billion that would otherwise go to foreign oil producers but instead stays in the U.S., recirculating largely in the agriculture sector.
The Broin family farm and the opportunities ethanol provided for them is at the core of our identity. The recent economic data tells me we are fulfilling that early vision to build new business and economic opportunities for agriculture. We're putting grain to good use, and everyone benefits.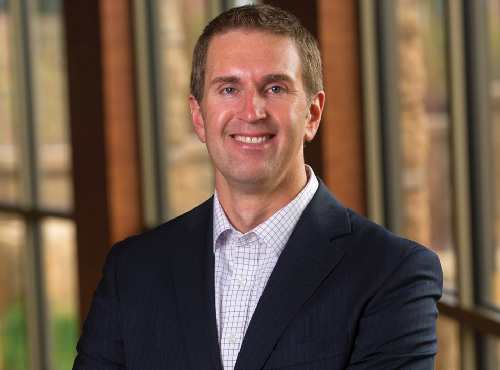 ---