---
An innovation leader since founder Abe Zimmerman began making smart, simple farming equipment in his blacksmith shop back in 1895, New Holland continues to plow forward into greener technologies.
---
For the global company – it has a presence in 170 countries – being close to our customers and driving innovation is everything, said Mark A. Hooper, Director, Growth Initiatives at New Holland North America's Pennsylvania headquarters. Since it's that push to move forward that leads to better, smarter and faster ways to make technology simple, accessible – and easy to use for everyone. Worldwide, 1 out of every 5 combines sold carries the New Holland brand.
---
It's the commitment to making farmers across the globe be more energy independent, while helping to feed the Earth's billions of inhabitants that drives New Holland to push forward, Hooper said.
---
"Innovation is one of our hallmarks," he said. "Our founders (Henry Ford helped develop the company's first commercial tractor) really had a passion for developing products to make farming more productive, and to do more with less. If you think about the challenges our industry has with the next generation, we're growing from a world population of 7 billion to a population of 9 billion people – and think about the task of feeding those people. We're helping to grow the food, fuel and the fiber that makes the global economy go."
---
In 2012, New Holland formed a unique partnership with the ethanol industry through Growth Energy, a leading ethanol advocacy organization. In addition to working with Growth Energy, New Holland became the Official Agricultural Equipment of NASCAR® through its partnership with American Ethanol.
---
In fact, New Holland is one of the first major farm equipment manufacturers to fully support the ethanol industry. The reasons are simple, Hooper said: "We know how important the ethanol industry is to the American farmer. A strong, vibrant ethanol industry helps to create a strong, vibrant ag community. And the more successful farmers are, the more opportunities for New Holland. So it makes perfect sense for us to partner with Growth Energy and American Ethanol."
---
"As a major pioneer in America's agricultural industry, New Holland's full-fledged support for ethanol reiterates the fuel's numerous benefits," said Tom Buis, Chief Executive Officer at Growth Energy. "This partnership is an important example of American industries supporting ethanol's role in investing in our rural communities. We look forward to strengthening our partnership with New Holland as we promote the benefits of American ethanol and American agriculture."
---
"And sustainability is a value that New Holland holds dear," Hooper said. "We want to be involved and engaged in this industry because we have to become more energy independent and at the same time try and figure out a way that we're going to feed the 9 billion people on this Earth in a sustainable way."
---
And that's the number one reason New Holland is "all-in" with the ethanol industry, Hooper said. Part of the "all-in" philosophy is providing a unique buying opportunity for growers who supply Growth Energy member plants. Qualified growers, plant investors and employees are able to receive special pricing on New Holland equipment. And the company then gives back to Growth Energy and American Ethanol with each qualified sale.
---
New Holland has already hosted several events at Growth Energy member plants to demonstrate their equipment and explain these exciting offers.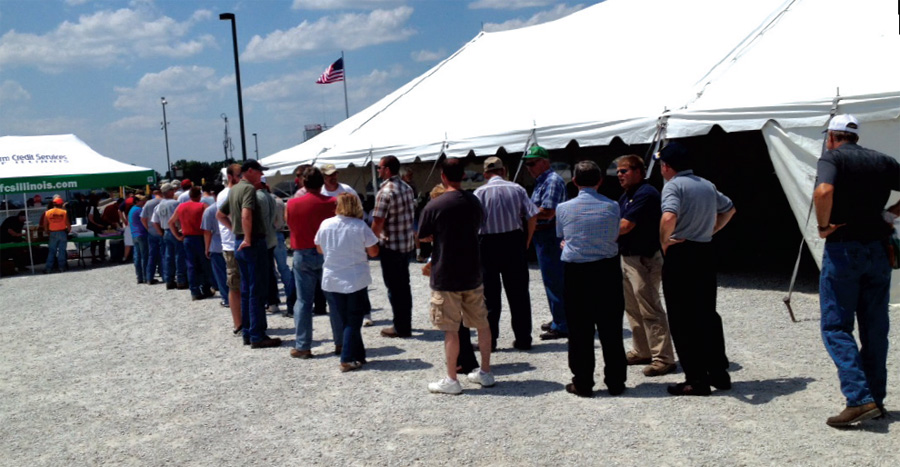 ---
"It's really a unique relationship," Hooper said. "The more growers who supply ethanol plants, the more they buy from us, the more we contribute back to Growth Energy."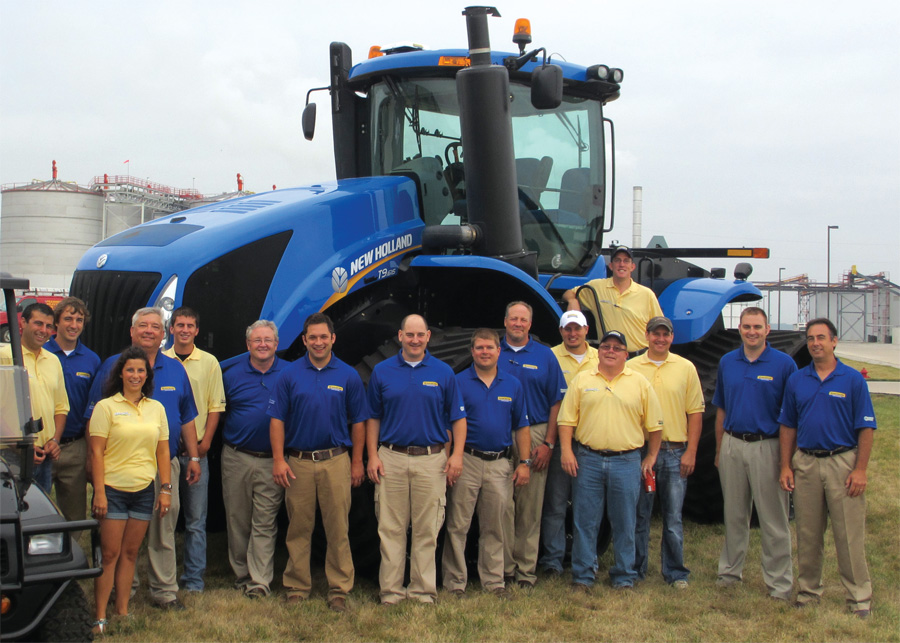 ---
New Holland also is helping in the development of the nation's next biofuels advancement, that of cellulosic ethanol. It played a key role in POET-DSM's Project LIBERTY, the nation's first commercial cellulosic ethanol plant that's currently being built near Emmetsburg, Iowa.
---
"We baled around 11,000 bales of corn stover in Iowa (in 2012), which is significant," Hooper said. "There's no one who knows better how to bale than New Holland. We want to bring whatever resources we need to Iowa to make sure this project is successful – and we're committed to do just that."
---
"We're grateful and excited about our partnership with New Holland Agriculture", POET Founder and Growth Energy Chairman Jeff Broin said. "Since New Holland has stepped up for American Ethanol and the American agriculture, I hope farmers will join me in showing their appreciation."
---