---
The COVID-19 pandemic and geopolitical instability have led to inflation and uncertainty across the globe. Gas prices are skyrocketing, and policymakers are in need of immediate solutions. Now more than ever, it is critical to ensure year-round access to affordable, available, American-made E15.
---
Since it was first approved by the Environmental Protection Agency (EPA) more than a decade ago, the road to year-long, nationwide access to E15 has taken many twists and turns. Let's take a closer look at the winding road to securing E15's rightful place in America's fuel supply.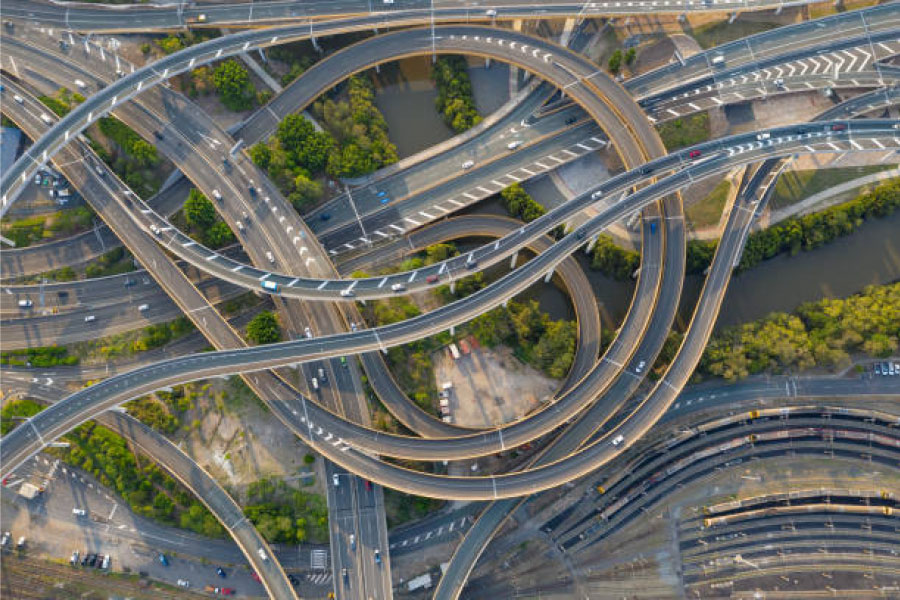 ---
Trump's EPA & the courts
---
In May 2019, biofuel supporters celebrated as the Trump Administration finalized a rule clearing the way for year-round sales of E15. The rule deemed E15 "substantially similar" to E10, which allowed the sale of E15 without a Reid Vapor Pressure (RVP) waiver.
---
The American Fuel and Petrochemical Manufacturers led the lawsuit challenging EPA's rule. In July 2021, the three-judge panel hearing the case overturned the EPA, putting the future of year-round E15 in limbo. In September 2021, the D.C. Circuit denied a petition brought by Growth Energy and other bioethanol advocates to rehear the case. In December 2021, the Supreme Court also denied Growth Energy's petition stating that legislative and administrative solutions are available for E15.
---
Congressional solutions
---
In response to the courts' decisions, the Consumer and Retailer Choice Act was introduced by Senators Deb Fischer (R-NE), Amy Klobuchar (D-MN), and Tammy Duckworth (D-IL). Companion legislation, the Year-Round Fuel Choice Act, was introduced by Representatives Angie Craig (D-MN) and Adrian Smith (R-NE). Both bills aim to modify the statutory language to include 10 percent bioethanol "or more" in the RVP waiver thereby ending restrictions on summertime E15 sales.
---
The Year-Round Fuel Choice Act was combined with a handful of bills, including infrastructure funding for higher biofuel blends, into the Lower Food and Fuel Costs Act. In June 2022, that bill passed the U.S. House of Representatives by a vote of 221-204.
---
"Every day, Americans are calling on their elected leaders to take decisive action to combat surging prices at the checkout line and at the pump. And today, we responded to that call by passing a major bipartisan bill to ensure the accessibility of affordable, homegrown American biofuels and to shore up the American food supply chain," said Representative Craig.
---
President Biden's emergency waiver
---
In April 2022, while visiting the POET Bioprocessing facility in Menlo, Iowa, President Biden
announced that he was instructing the EPA to provide an emergency waiver allowing E15 for this year's summer driving season.
---
The EPA followed through on April 29 with EPA Administrator Michael Regan stating, "Putin's war has had a profound impact on global and domestic energy markets. In consultation with Secretary Granholm, I have concluded that it is necessary to take action to allow E15 sales during the summer driving season in order to minimize and prevent disruption of summertime fuel supply to consumers."
---
States opt-out
---
Also in April, a group of eight Midwestern governors, exercising their authority under the Clean Air Act and citing the need for "a permanent solution allowing the year-round sale of E15," sent a formal request to EPA Administrator Michael Regan opting out of the RVP waiver along with analysis of the environmental benefits for doing so in each state. In June, Ohio Governor Mike DeWine sent a similar letter to EPA opting his state out. If approved by EPA, the governors' request would result in a level playing field for E10 and E15 and allow retailers in their states to use the same gasoline blendstock for both biofuel blends all year long.
---
Iowa leads the way
---
This session the Iowa Legislature, led by Governor Kim Reynolds, passed the 2022 Biofuel Access Bill becoming the first state in the nation to guarantee consumer access to E15. The bill, which passed the Iowa legislature with overwhelming bipartisan support, will ensure access to E15 across the state by 2026. "This is an enormous step forward in growing our nation's use of E15, and it provides a model for other states to follow," said POET Founder and CEO Jeff Broin. "We see a nationwide market for E15 on
the horizon."
---
Advocacy continues
---
POET applauds all of our policy champions for supporting the freedom to fill up with E15. Whether it is in the courts, with the Biden Administration, or alongside federal and state lawmakers, we will keep heading down the road to E15 until we finally see America's fuel offered at every station from sea to
shining sea.
---