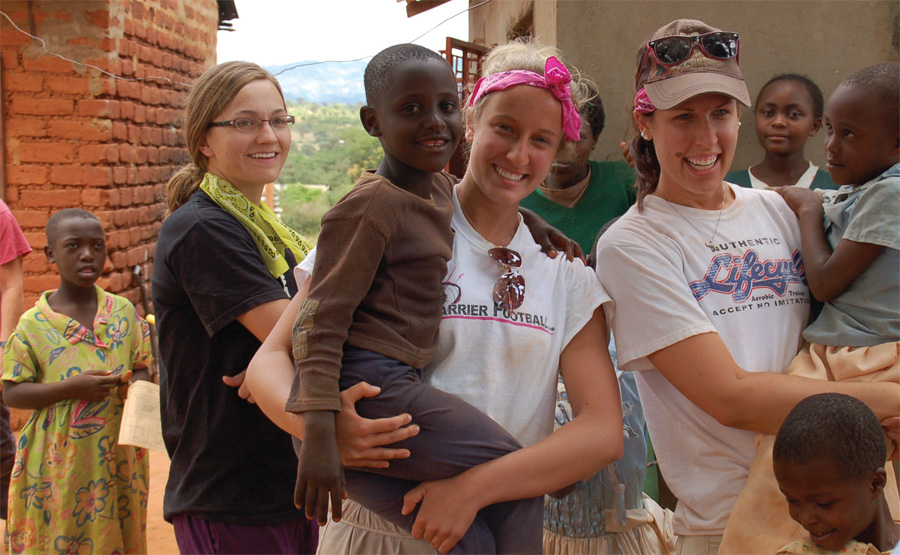 ---
When dad asked me to write about my interpretation of our trip to Kenya, there was no way I could turn him down. I can honestly say that it probably had more of an impact on me than anything else I have done in my seventeen years of living. The time I spent in Tawa taught me more about love, faith, and true fortune than I ever could have imagined was possible. No words could ever do my experience justice, but if you bear with me through this article I will try my best.
---
I attend youth group at the Reformed Church of Dell Rapids, which is where I first heard of the trip to Kenya. I knew it was something I wanted to be a part of the minute our youth pastor announced that we would have the opportunity to go. My mom and sister wanted to join in as soon as I delivered the news to them, and eventually my dad and brother agreed to take part in it as well. We spent the next ten months raising money, getting shots, and, towards the end, trying to figure out how we were going to keep our suitcases from exceeding the airline's regulation weight limit. In my opinion, the trip snuck up on us very quickly and I think we all felt a little overwhelmed, but there was no turning back once we stepped onto that plane.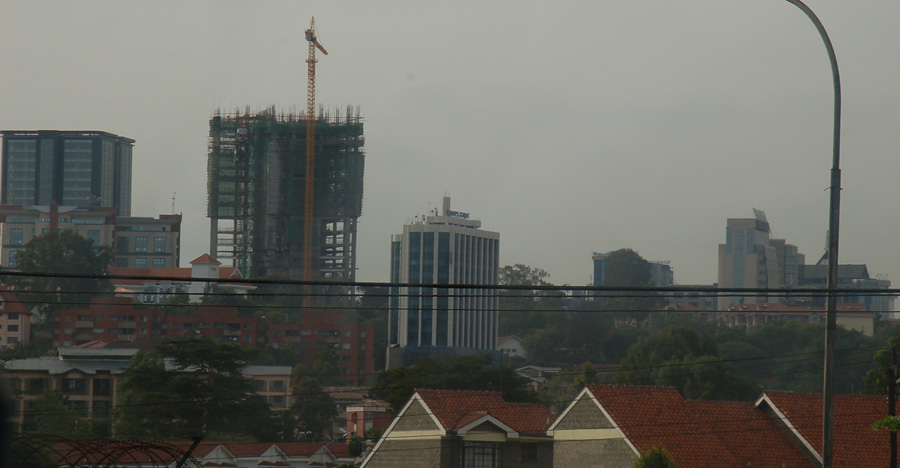 ---
My first impression of Kenya was less than ideal. The airport in Nairobi was crowded, smelly, and bustling with people who spoke in languages I had never heard. I felt groggy and sick from the sixteen hours I had spent on a plane. And when we made a stop to use the restroom halfway through the long drive to Tawa, I encountered my first authentic Kenyan toilet which, I later realized, was quite luxurious in comparison to what we would be using for the remainder of the trip. We bestowed those toilets with the nickname "squatters" if that helps you to draw a mental picture of our delightful lavatory situation. However, I quickly realized how irrelevant and petty those problems were when we pulled up outside Ben and Sarah's house. As we pulled up to the gate right around lunchtime, the squeals of local children could be heard from every direction. It wasn't long before they came bursting through the trees, waving at the mizungus—white people—as enormous smiles glowed against some of the most beautiful faces I had ever seen. This became a tradition during our stay. The kids greeted us when we showed up for each meal and bid us adieu every time we left, some of them walking miles to get there. That sweet gesture was just one of the many memories from the trip that holds a special place in my heart.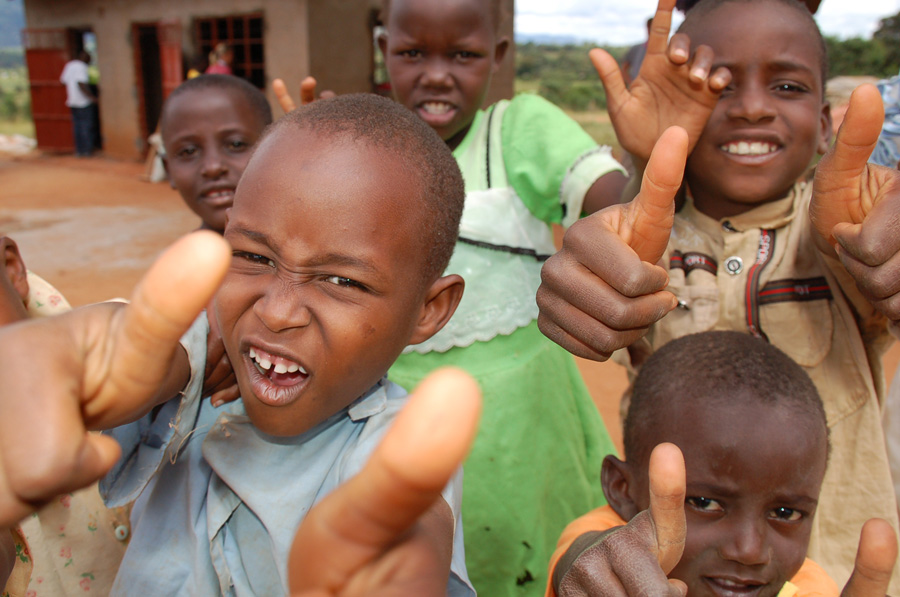 ---
Of all the things we did during our stay, my favorite was what we have since dubbed as the "water walk". It took place on the one Sunday we were in Kenya. After we had gone to church and changed into clothes more suitable for our upcoming adventure, we were welcomed by dozens of women and children at Ben and Sarah's house. I can still hear the howls of delight that came from the women as they crowded around my camera to catch a rare glimpse of themselves on the digital screen. As we gathered the various jugs and containers that had been piled by the front gate, I tried to hide my surprise when a group of preteen girls clustered around me and began asking questions in impeccable English. They giggled at my attempts to explain life in South Dakota and fought to hold my hands during the entire two-mile walk to the river. When we finally arrived, the children hurried down the cliffs to the sand banks below and started to sing for us as the women began to collect water. You would be surprised at how good those kids were at dancing. We decided to do the same for them in return, and their laughter as we taught them the Chicken Dance, the Macarena, and even the Hokey Pokey left me with no doubt that we had them entertained. I'm not sure how long we stayed at the river, but I remember wishing I could have frozen time and lived in that moment forever. I had never felt such peace and fellowship between people or seen such beautiful simplicity than on that day at the riverbank, and I don't think I ever will again. That moment will be forever embedded in my mind, and I am truly grateful to those Kenyan people for allowing me to experience something so incredible.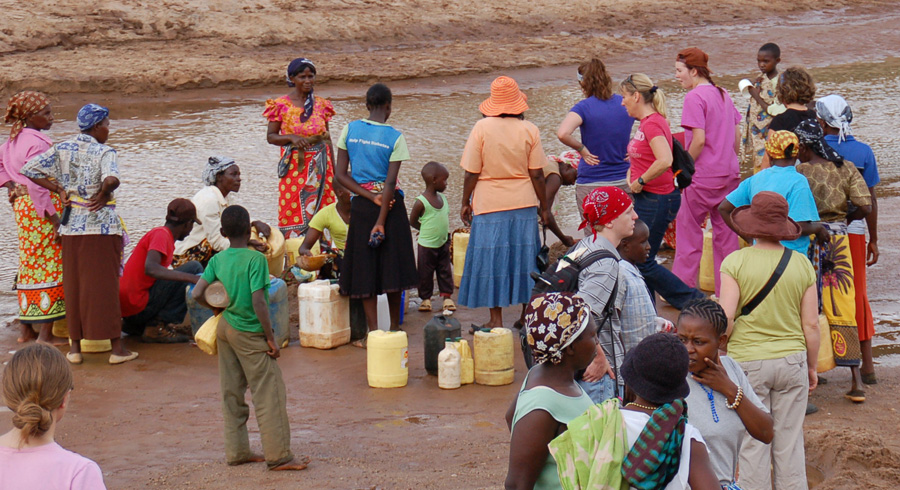 ---
Aside from the water walk, the best part of the trip was the relationships we made. There were, of course, Ben and Sarah, whose hospitality is unmatched in anyone else I've met. Simon, a man from Nairobi who acted as our chaperone during the trip, was a beautiful man who reminded me of one of those jokey, grandfatherly types, and I'm sure the rest of the group would agree. Our bus driver, whose name was Rono, went above and beyond the call of duty by helping out with the construction and developing friendships with every person in our group. Timothy, the headmaster at the school who turned an idea into a place for his students to get an education, inspired me to make a difference. But of all the people we met, the kids at the Kakuswi Special School for the Deaf were the ones who really made the trip worthwhile, and I am so glad we had the opportunity to work on the school when they were around.
---
Those 24 kids are the most fantastic people I have ever met. Even though there were so many challenges that could have prevented us from creating friendships with them, we managed to knock down each and every barrier between us. Truth be told, I found every opportunity to ditch what I was working on and spend some time with who we decided were "our kids". One woman from our group was able to speak sign language, and when we couldn't find her to interpret, we simply played a game of charades in order to communicate. By the end of the week, I had learned most of the kids' names and some sign language. I was even fortunate enough to have been given a sign name, something that meant much more to me than they realized. They loved to teach us the games they played and were completely satisfied when they beat us each time. I saw so much love in them and definitely felt it throughout the entire week. I am eternally grateful to them for teaching me more about true happiness than I ever could have imagined. It was unbelievably hard to leave them, but I continue to pray for them every day and hope to visit them again someday.
---
I went into the trip with the expectation of helping out some underprivileged people in Africa, but in reality, they were the ones that helped me. They opened my eyes to what is really important in life, something that I will remember forever. Deciding to go on that trip is the single greatest choice I have ever made. If you ever have the opportunity to do something similar, I encourage you to take full advantage of it. I realize that not everyone will get the chance to take a trip to Kenya, but something as simple as sponsoring a child or even remembering to pray for the people of third world countries can make a huge difference. Even though it had its ups and downs, I do not regret a single moment of my trip. The people of Tawa gave me more than I could ever have hoped for, and in return I left them with all I could think to offer: my heart.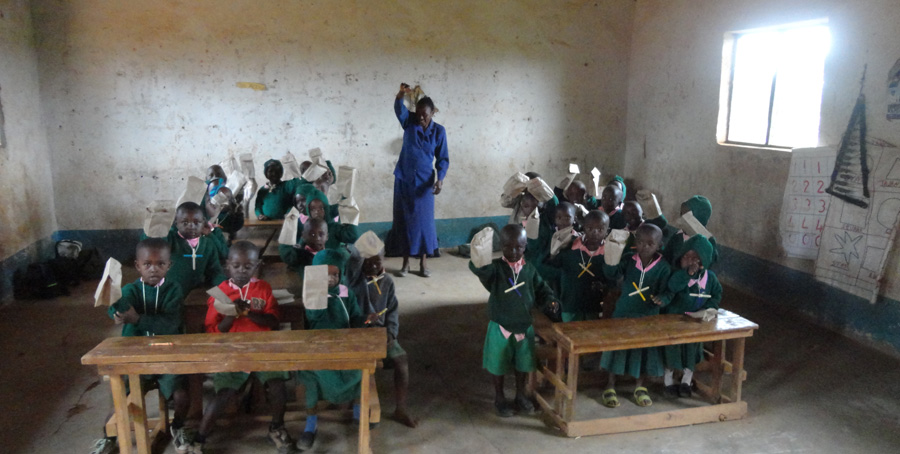 ---
This story was posted as an addendum to "Seeds of Hope" from the Winter 2013 issue of Vital Magazine.
---