---
I'd like to introduce you to Grandma Pauline. At 5 foot tall, she doesn't have a demanding physical presence, but her heart could fill a room.
---
Her home is a tiny hut with walls made from the red Kenyan mud and a rusty piece of tin acting as a roof. It was dark inside, and it took a while for my eyes to adjust. I could see the daylight shining through the holes in the tin roof and wondered, "What must it be like during the rainy season?"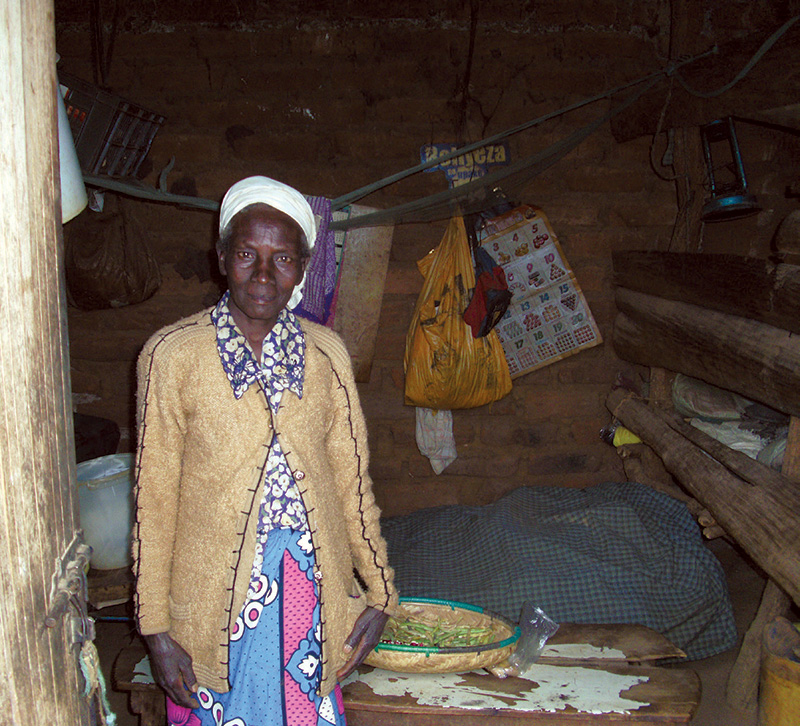 ---
Out of the corner of my eye, I saw a large insect scurrying under a tangled burlap sack she called her bed. There was a smoldering charcoal stove in the corner, and all the bits and pieces from her life hung in a small plastic bag in the middle of the room. Grandma didn't speak any English and my Swahili is not what it used to be. But, mother-to-mother, it doesn't take a lot of conversation to realize her love for her three granddaughters that came with us on our home visit. She was happy and proud to see them healthy and smiling. I could see she was at peace knowing that they would return to the boarding school with us where they live and receive an education. And a chance at a better life.
---
She welcomed us with her beautiful smile. And, through Ben (our most charming interrupter) she told us the story of her life and her family – unexpectedly personal.
---
My young friend Emily, 16 years old and near the same age as Pauline's granddaughters, is stunned. Tears in her eyes, she's not able to imagine being in their shoes and is overcome with love and gratitude for her own family.
---
Grandma stood barely to my shoulder, hunched and smiling. The physical and mental demands of her life are apparent in her stature, but not in her smile. No language barrier could hide her happiness for her granddaughters and her gratitude for our mission.
---
My heart has been touched and forever changed by this remarkable woman.
---